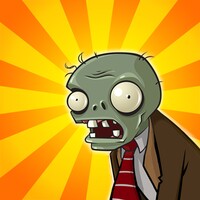 The original Plants Vs Zombies, free for the first time
Download
95.15MB
free
Plants vs. Zombies FREE is a tower defense game where you must defend your garden from an endless horde of bloodthirsty, brain-sucking zombies. How? Well, you'll use an arsenal of plants (yes, plants)...
More information
Package Name
com.ea.game.pvzfree_row
Requirements
Requires Android 2.3 or higher
SHA256
e0401f770fb2bf1e2e646f8c9ffe301cfc31ad45cde3b5d122c575263e669baf
Architecture
armeabi-v7a, arm64-v8a
Why is this app published on Uptodown?